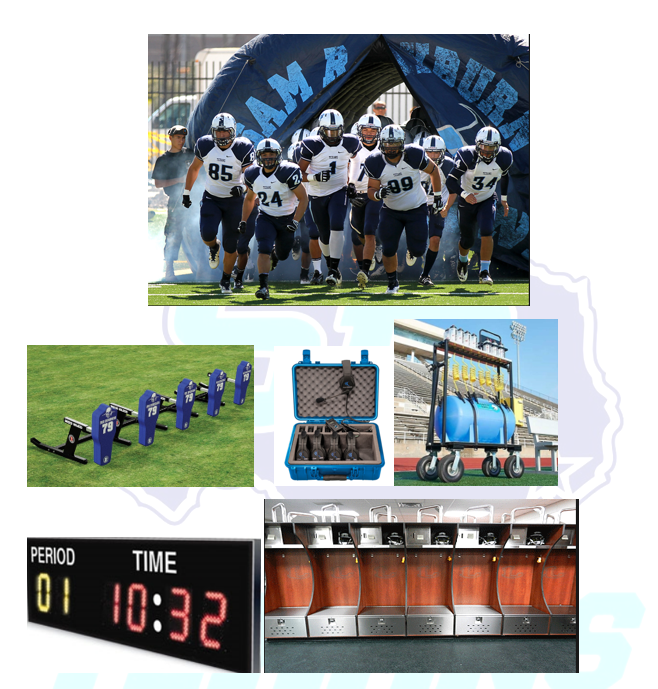 Please help the Sam Rayburn Texans reach their goal! We are seeking donations to replace outdated equipment, such as sleds, headphones, water coolers, video equipment and locker room improvements. We are very excited to complete this project and bring about better opportunities for our athletes. These improvements are essential in helping our Texan athletes compete at the highest level, an opportunity that all competitors deserve.
Our goal is to raise $30,000 to complete our project! We are asking for your help in getting us closer to our goal. We have four donation options available to you:
1st Down- $50
Field Goal - $100
Touchdown - $250
Texan Pride - $500 and above
All Texan Pride level donors will proudly have their names displayed in the Sam Rayburn Athletic Hallway for many years to come! Please note that all donations are eligible for tax deductions. We appreciate your continued support of Sam Rayburn High School. Go Texans!